Start by selecting the Hall you're going to be living in. Don't see your Hall? Then your Hall isn't using the eHalls system this year and you can't pre-register with us, sorry. (Other than "The Costume Store" which is part of Woodward Buildings - so select Woodward!)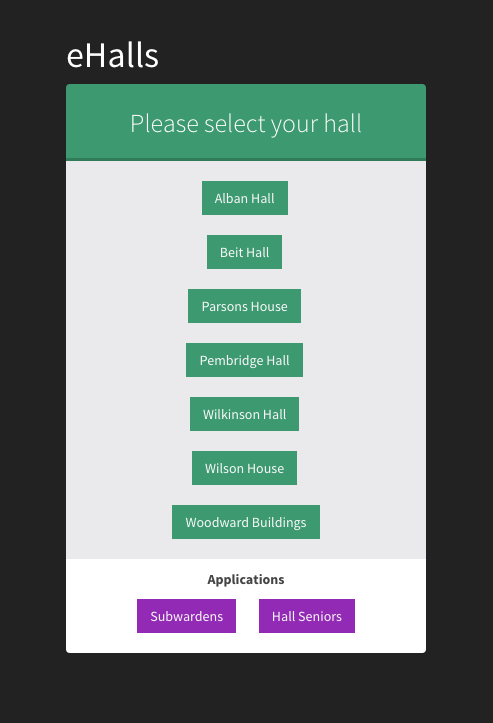 Use your College username and College password to login. This is going to be your initials, maybe a random number or two, and then the year you got in to Imperial. So something like "abc16".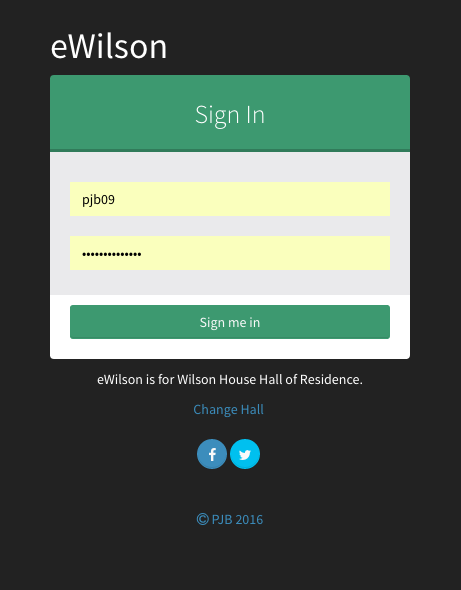 The first time you log in, we may need to check your College username syncs up with your College ID correctly. We'll ask for your Surname and CID to continue. This will be a number most likely starting "01", or "00" then 6 digits. It's also the number the university uses on its UCAS correspondence with you ('your application number'). You're gonna need that number for every Imperial exam you sit - so remember it!!
You will automatically skip this step if eHalls has been able to find your details in the College system.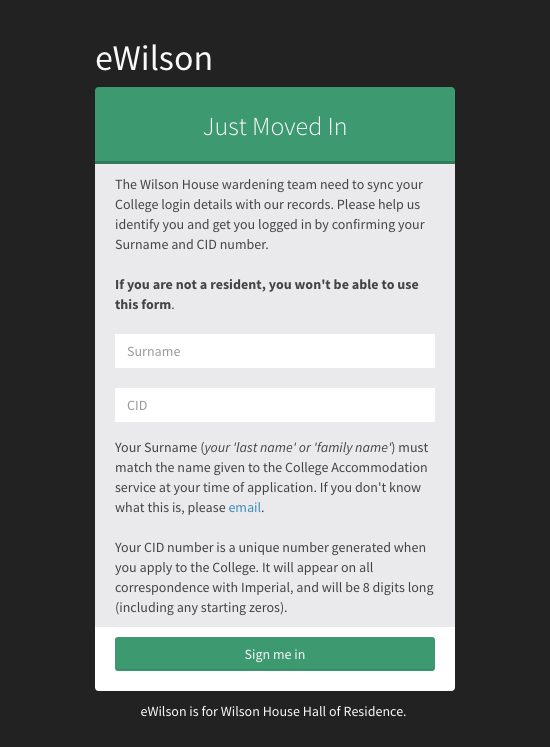 Next you'll be taken to the registration page. This should be pre-populated with some information you entered into your accommodation application a while ago. Please update it as necessary and fill in anything that's missing. You'll also need to upload a photo (note: this is different to uploading a photo for your College ID card, you need to do these things separately [but you can use the same photo...]). You'll also be asked to read and accept the Hall rules.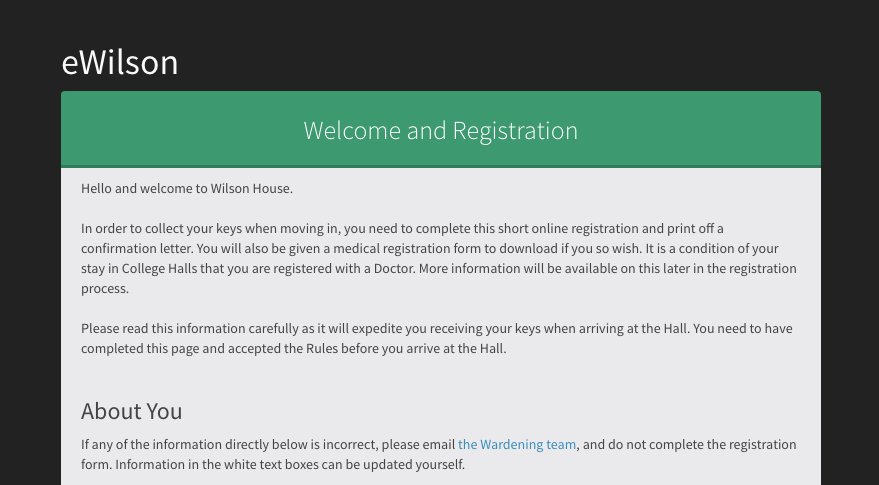 Once you're done, you'll get to a confirmation page. Down load the arrivals document (below) and bring it with you on move in day. You can click through to see the normal eHalls website and can select to download the Health Centre registration form too.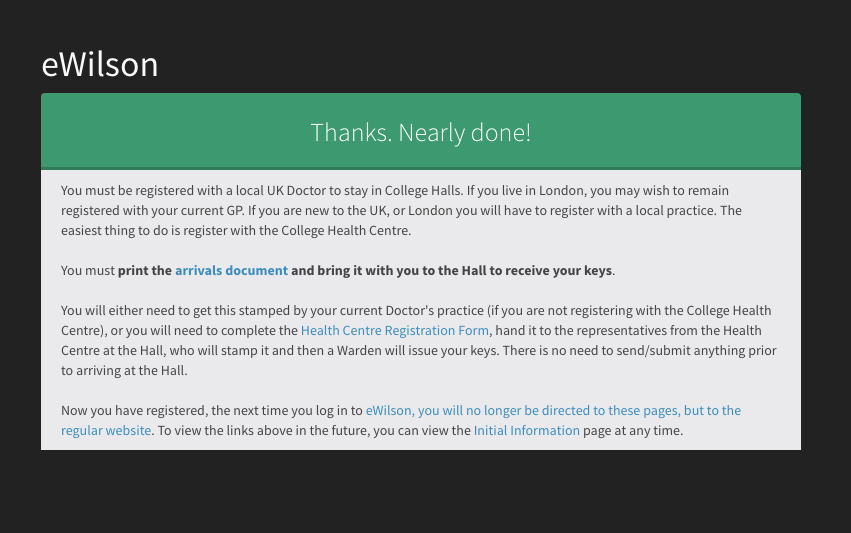 If you decide to click through to the rest of the eHalls website, you'll come to a page with personalised information about you, and your room. You can always get back to this page in the future by selecting "Initial Information" from the menu bar.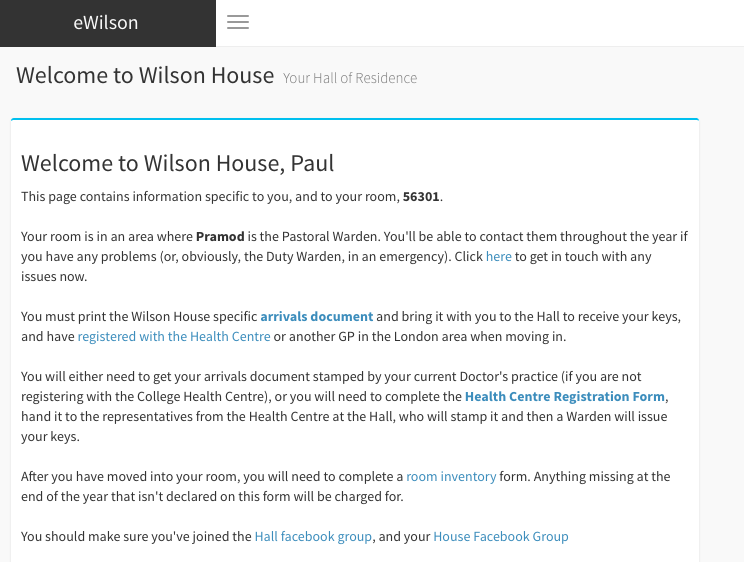 FYI, the arrivals form will look something like this...

Go to login